CUTTING-EDGE TECHNOLOGY WITH INDUSTRY-LEADING EXPERTISE.

As Geomatic specialists, our clients benefit from highly optimised processes, latest technologies & highly accurate surveys – together with revolutionary value & superior customer service.
We deliver an extensive range of geomatic services through all design, build & maintenance phases.
Photogrammetry

Land & Topographical Surveys

Mobile Mapping

Point Cloud Data & Conversion
OUR EXPERIENCE, YOUR ADVANTAGE
Leveraging talent on a global scale, you receive unparalleled value with quality, integrity & trust.
We are rapid, agile & on demand.
WORKING WITH YOU ALL THE WAY
With vast experience in the property & construction industry, we understand the bigger picture when it comes to accurate, timely and commercial decision making.
Our services can be engaged seamlessly at any point during your project, and we can deliver further value working with your project team from feasibility through design, construction and handover.
WE UNDERSTAND YOUR REQUIREMENTS
With an extensive range of services and technology at your disposal, we can deliver your survey in a variety of formats to suit your requirements.
With a vast service offering, we simplify this for you by wrapping them up into the following three disciplines...
2D MEASURED SURVEYS

Throughout planning, design & construction stages, a Measured Building Survey ensures accurate & complete information of your asset is captured & recorded.
Our extensive range of Geomatic services can be deployed on demand at any time on any project, big or small.
Floor Plans, Sections & Elevations

Photogrammetry & Heritage Recording

Topographical Survey

Ground Penetrating Radar

(GPR)

Underground Utility Survey
Party Wall Survey

Site Control & Setting Out

Condition Survey & Reports

CCTV Pipe Inspections
CAPTURE, CREATE & COORDINATE
Every project comprises of highly skilled specialists delivering accurate surveys within rapid programmes, wrapped up with a first-class service.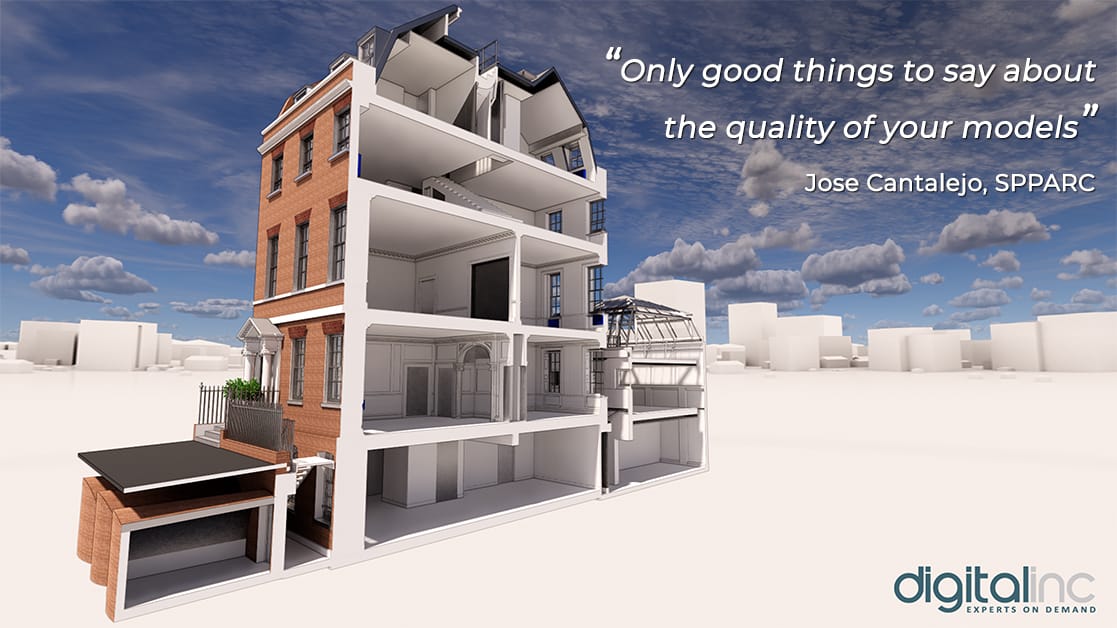 3D & BIM-READY SURVEYS

As specialists in Building Information Modelling (BIM), we deliver accurate, detailed surveys in optimised BIM formats.
Our dedicated BIM team ensures our clients receive fit for purpose BIM-Ready surveys with rapid delivery times and regular communication.
Architectural, Structural, MEPF & FFE

3D Laser Scanning & Point Clouds

Topography & Digital Terrains

Verification & As-Built Models

360° Virtual Tours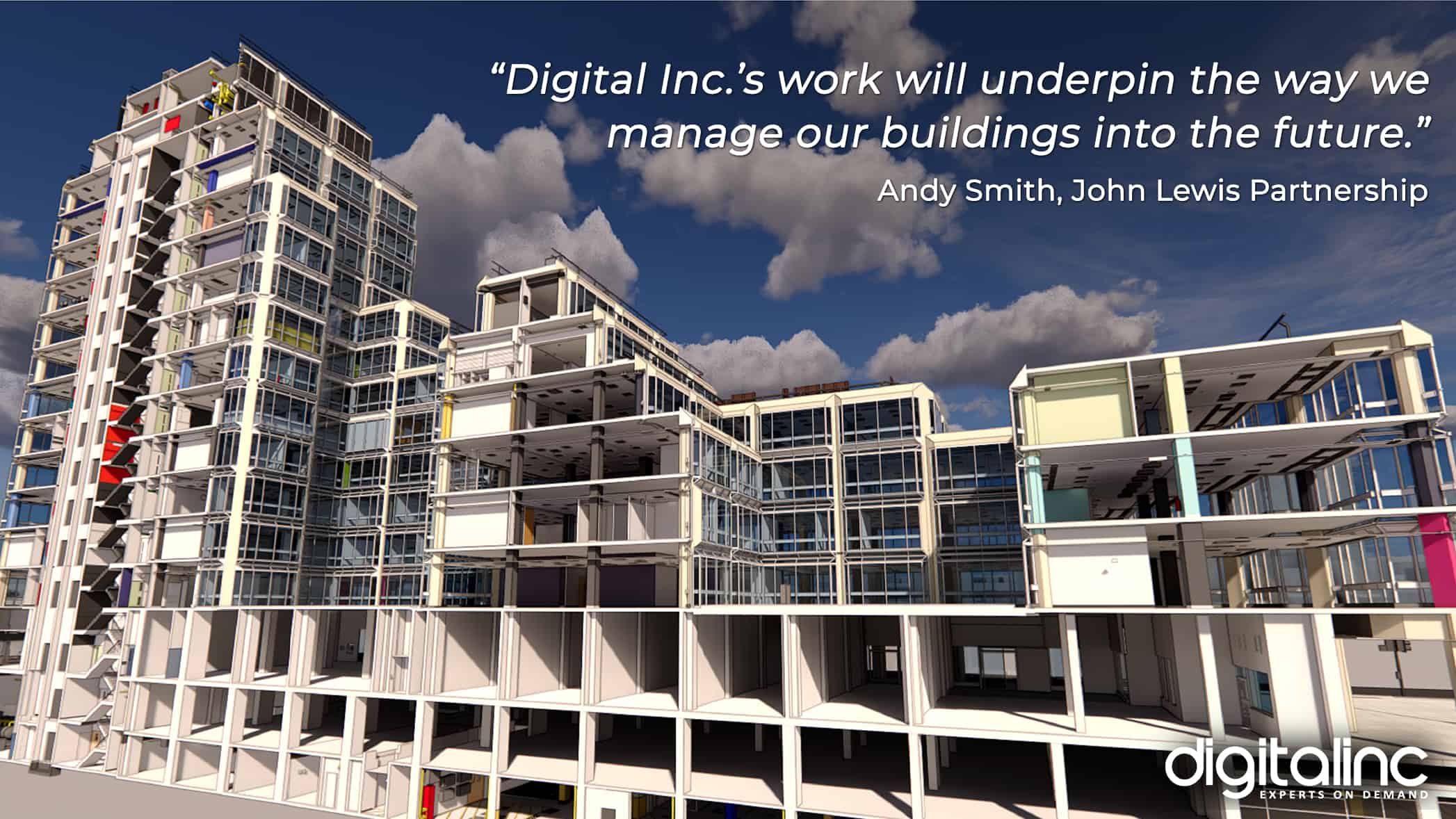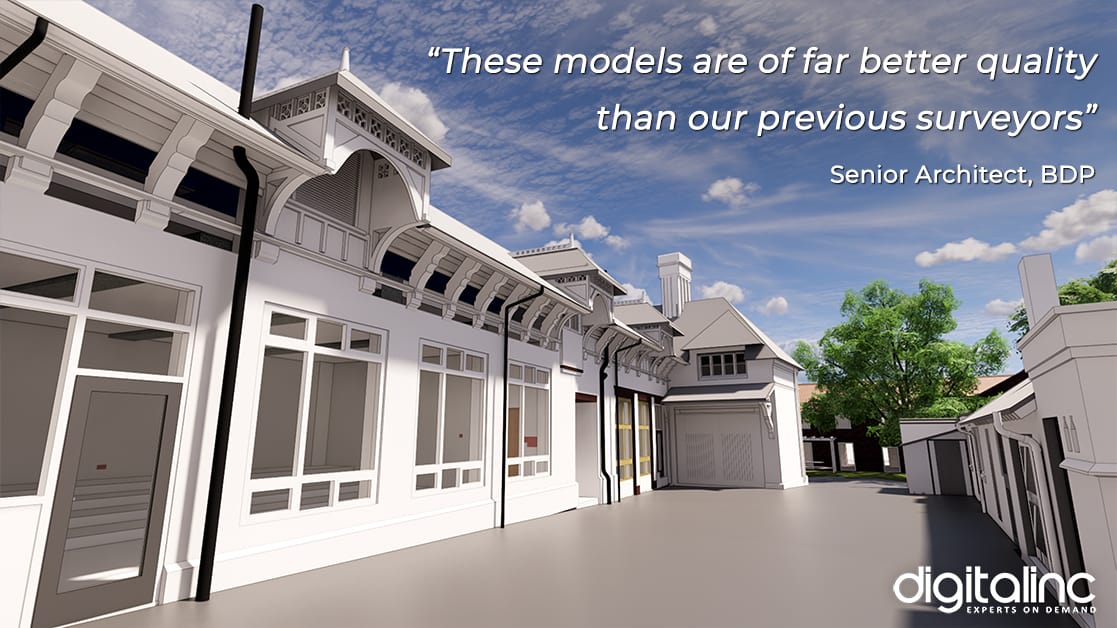 CONVERT HISTORY INTO LIMITLESS OPPORTUNITIES
Our BIM-Ready models are crafted by specialist BIM Engineers, managed and quality assured by dedicated BIM Managers.
One of the many reasons our clients enjoy working with us.
We deliver area referencing surveys & reports in line with current RICS guidelines.
Our rapid response and deliveries enable faster interrogation of information and decision making to take place.
GROSS INTERNAL & EXTERNAL AREA

IPMS (OFFICE & RESIDENTIAL)

DESKTOP CAD VERIFICATION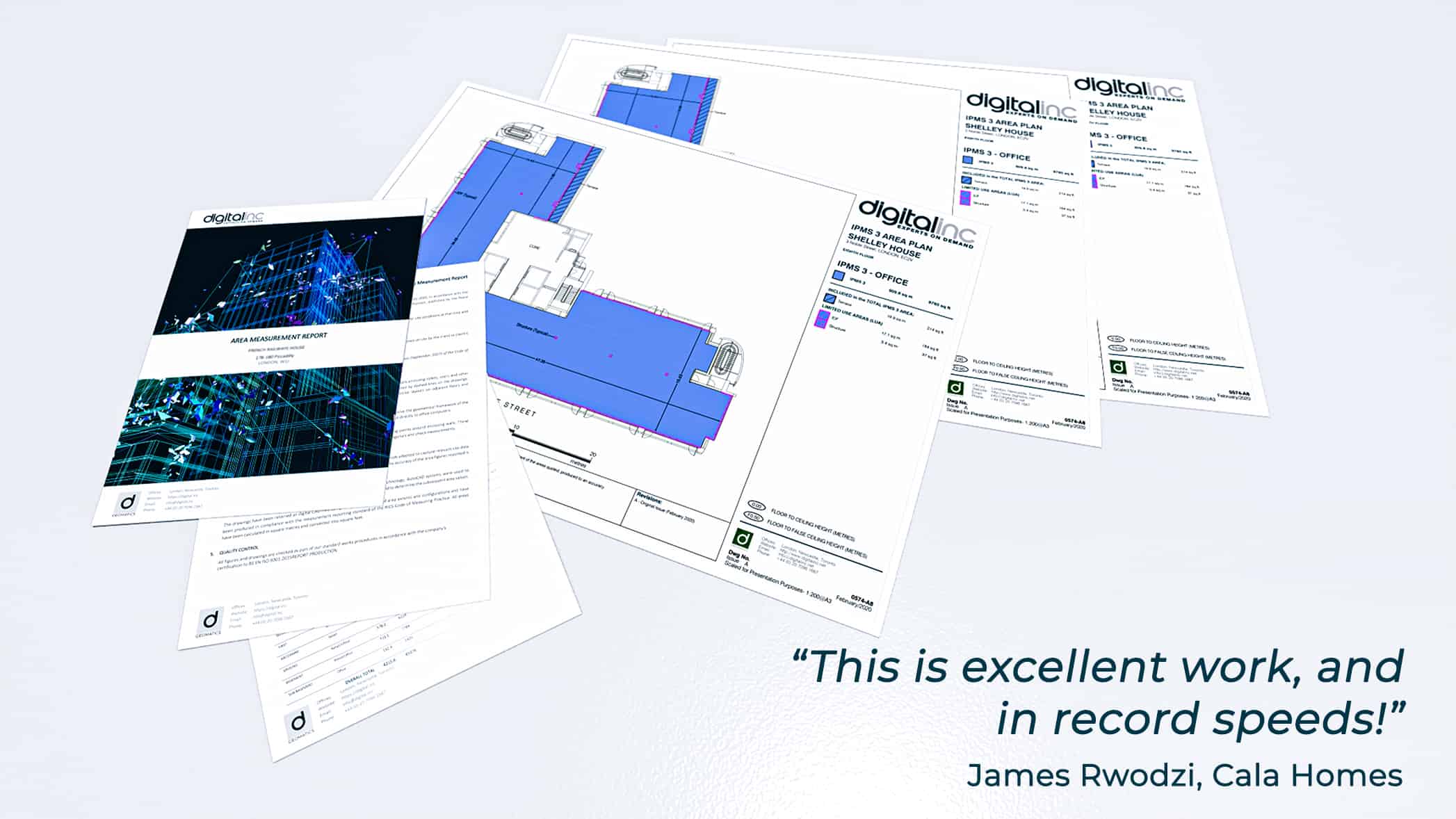 MEASURE YOUR INVESTMENT,
CONFIDENTLY VALUATE
As an independent measurement expert, we ensure you receive accurate and consistent measured data within your desired programme.
We build relationships with our clients through trust & collaboration.