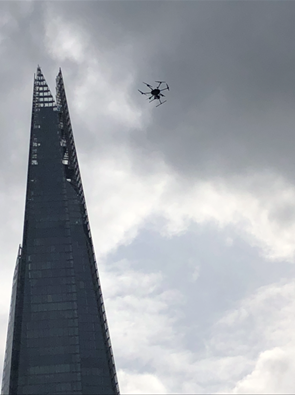 It has been a busy couple of months for Digital Inc. Since the turn of the year there has been a slow (but sure) return to normality which is now gathering pace.
We've seen a steady rise in the volume of enquiries over recent weeks and current clients and our Geomatics partners are becoming increasingly busy. It seems that there are definite signs of the long-awaited upturn in market activity.
We're grateful to see repeat instructions from our existing clients and have also been pleasantly surprised but the number of new clients approaching us with ITTs. It's been interesting to see the range of new work coming through.
In the past couple of months, we have been commissioned on a diverse range of 2D and 3D projects across all sectors including supporting planning applications, feasibility, repurposing and retrofit schemes.
Like many in the industry, we've been missing office life and the opportunity to collaborate with colleagues. This is a major part of the way we work so, while our central London headquarters was closed, we made the decision to acquire temporary office space in Hertfordshire. It meant that we were able to meet up maybe twice a week, get out of the house and into a "work-specific" environment – and it has had a huge impact on the m