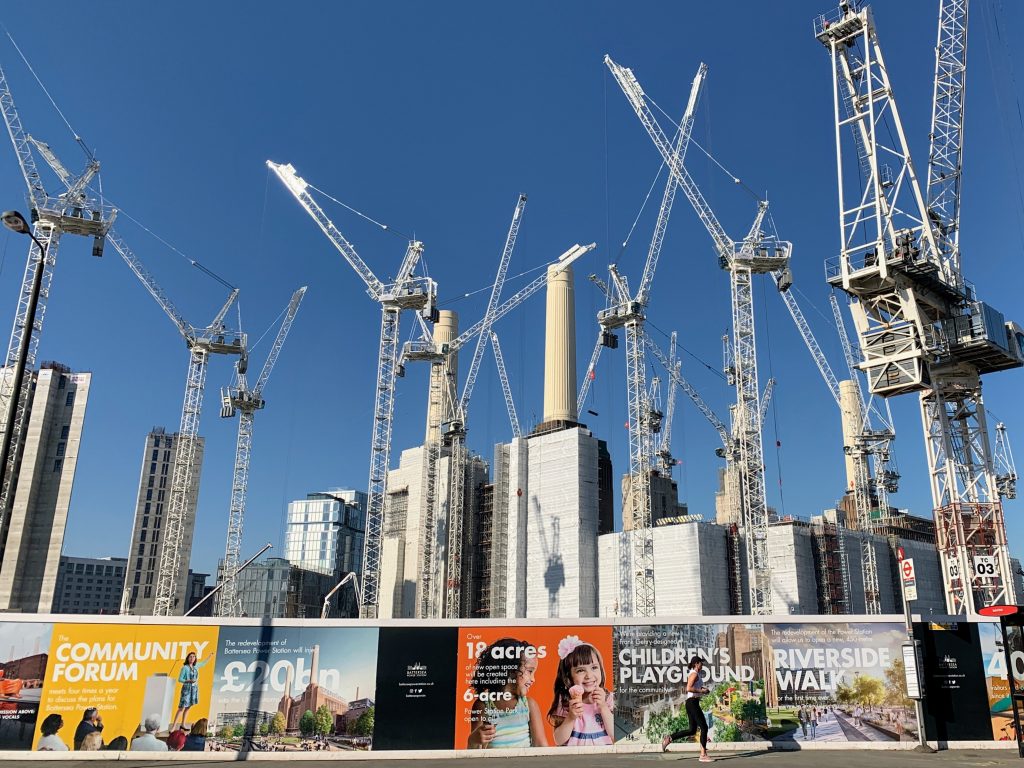 The property market in the UK is a key indicator of how well (or otherwise) the wider economy is faring. 
Over the past 3.5 years, this was just one of many industries slowing down and stagnating in a climate of political instability. 
With the result of December's General Election giving businesses the certainty they need, the green shoots of recovery are now appearing. 
UK Property Market professionals, investors and developers are certainly welcoming this 'post-election bounce'.  
Whether it's the start of a longer-term trend remains to be seen but to understand which way the sector is headed, the following should be watched with interest:
1. Housing Sector 
Since the turn of the year, the London property market has shown a remarkable recovery, alongside strong growth in both Northern Ireland and Scotland. 
RICS have recently reported that their sales gauge is at its highest level for more than five years with an increasing number of residential property sellers returning to the market.
Experts are forecasting slow but sustained growth for the rest of the year. Depending on who you speak to, this ranges from the market beginning to level off and stabilise, through to a 1% to 3% rise overall. 
Throughout 2020, house building is expected to be a key focus for the Government in line with their pledge to add 300,00 new homes to the market each year – and their target of one million new homes by 2025!
2. HS2 Decision
Public transport and major infrastructure programmes are always a catalyst for growth.  True to form, long before work began on HS2, attention was turning to the cities along the route.  Now that a decision has been made, that level of interest has increased tenfold. 
Businesses, too, began looking to the future some time ago.  
Leeds and Manchester – the northern edge of HS2 – have seen a significant amount of investment.  But Birmingham could be the main city to benefit from the high-speed link.  
The reduced journey time from London (49 minutes) brings Birmingham into the "commuter belt".  Developers with major housing projects in the city centre say that there is an unprecedented demand for residential properties, with purchasers looking to buy off-plan.
3. 5G
5G is set to have a major impact throughout the property sector.  It has the potential to revolutionize the way we interact with our towns and cities by connecting Internet of Things devices to one another, and to buildings and roads.  
The 5G roll-out in major cities to begin with means that investors and developers in these areas need to make important strategic decisions – as to how (and when) to invest. Critical too is when to upgrade building assets to support this new technology.  
For commercial property owners, providing ultra-fast broadband will offer tenants faster connections, support more devices, and allow greater connectivity across the board.  
As far as the housing market is concerned, research has shown that the availability of fast broadband in certain areas can boost house prices by an average of three percent.  5G access therefore has the potential to add thousands to the value of a home.

4. Retail sector 
2019 was a challenging year for the retail industry with major store closures resulting in thousands of job losses. We expect to see some knock-on effects into 2020, with shopping centres and high streets continuing to bear the brunt of this. However, forecasts are suggesting that the sector is likely to see growth of at least 1% this year.  
As stakeholders and developers become more inventive and innovative, former retail spaces could be redeveloped into mixed-use schemes, creating consumer 'destinations' and experiential shopping districts.
5. Investment market
Political uncertainty and insecurity around Brexit badly affected the investment market in 2019. 
The central London office investment market had an exceptionally tough year but the surge in investment during December has boosted confidence for 2020.  
It appears that professionals are being cautiously optimistic and private investors wary, economists are being particularly pessimistic.  This is mainly due to the UK being in a Brexit transition period.  'No deal' is still the default position should an EU trade not be agreed by 31st December. 
Despite this, overseas investors are expected to come back to the commercial property market and there are signs that European firms are looking again at the UK's long-term investment prospects.  Overall, experts are confident that the London' will continue to attract those international investors seeking a strong occupier market and high office yields. 
The Future
It seems that 2020 will be year of transition in more ways than one. 
Investment markets are showing signs of positivity but are wisely keeping one eye on Britain's trade deal negotiations.  
The housing sector is enjoying a comeback after five years of almost stagnation.  
Although much of the groundwork for 5G will take place this year, the benefit won't be felt for some time to come.  Similarly, with HS2, work has been ongoing for the past three years but we're still a long way from seeing the full impact.  
What is taking place now with businesses repositioning themselves in the market is just the beginning.
As developers and commercial property investors strive to deliver the homes and offices of the future, keeping pace with demand will require fast and efficient work processes.  Digital Inc. support clients, project and construction teams, specialist contractors and facility managers by optimising workflows, boosting productivity, and ensuring accurate data is available to all.  Clients benefit from our expertise and industry knowledge, from the initial design phase right through to handover of the completed asset.
2020 is set to be the year of building a base for the future. So, aligning your company with a partner who can strengthen and consolidate your position within this competitive market makes excellent business sense. 
Sources:
homesandproperty.co.uk/property-news/buying/london-house-prices-postelection-bounce-biggest-january-rise-on-record

(20.01.2020)

which.co.uk/news/2020/02/what-will-brexit-mean-for-house-prices

 

(06.02.2020)

 

propertyinvestortoday.co.uk/sponsored-content/2020/1/property-predictions–what-could-happen-to-the-housing-market-in-2020

(17.01.2020) 

propertyreporter.co.uk/property/activity-continues-to-build-in-uk-housing-market-says-rics

(13.02.2020)

retailgazette.co.uk/blog/2020/01/top-retail-trends-to-expect-in-the-roaring-2020s

(10.01.2020)

telegraph.co.uk/property/house-prices/house-prices-after-brexit-affect-fall

(31.01.2020)