Photogrammetry surveying is a reliable alternative to many ground surveying activities when large area mapping is needed as it removes some of the most time-consuming tasks.
In photogrammetry we make reliable measurements using digital photographs of features on the Earth's surface. The biggest advantage of photogrammetric surveys is the ease and speed with which we can capture images, analyse the data to get measurements and convert them to a 3D map in no time.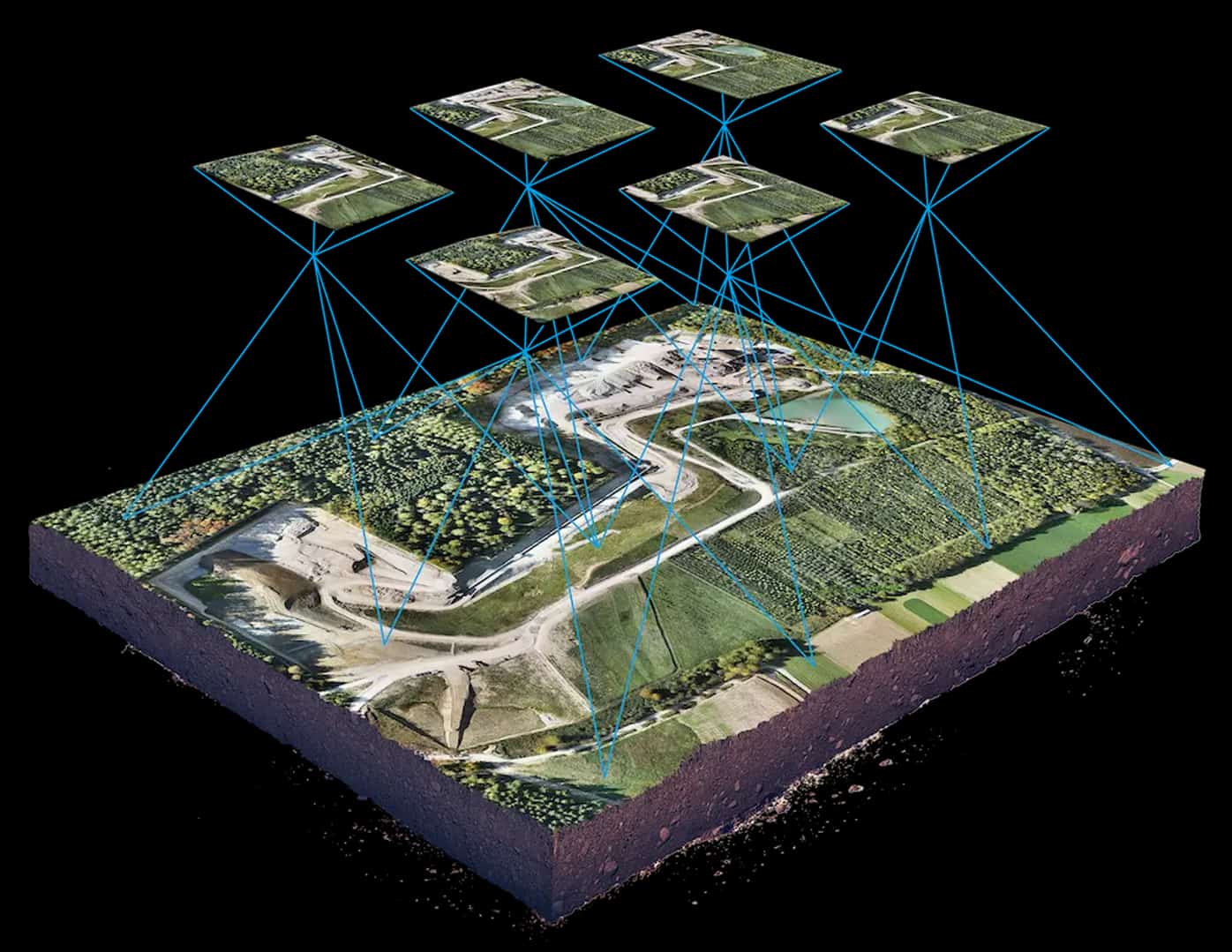 BENEFITS OF PHOTOGRAMMETRY SURVEYING
No need for expensive field work and ground surveying activities.
Get an accurate & permanent measured photographic record of the area.
Survey locations that are difficult, unsafe or impossible to access.
Quickly re-evaluate missing information using the existing records.
Measurements can be taken without disrupting traffic or work on site.
Using topographic & cultural features, get a wide or broad view of the area.